Swiss citizens without visa obtain on entry to Thailand a residence permit over 30 days on condition that there are existing tickets for cintinuation the journey or their return.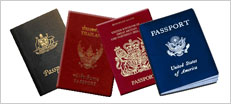 The Tourist Visa concerns people intending to tarry a little bit longer than normal vacation needs time ,without any ambitions of work.It's valid usually over 90 days.
The Non Immigrant O Visa concerns all being married to a Thai partner upon presentation of their marriage certificate,apart from this all senior citizens on presentation of a notice of the actual amount of their pension. It's valid usually over 365 days by renewing the residence permit after every 90 days within an one day visa run crossing the border of a neighbouring country there and back or by complying with the obligation to register with the Immigrant Office.
The Non Immigrant B Visa concerns all intending to work in Thailand on presentation of a takeover statement of expenses by their firm including details of duration of stay.Is the length of stay more than 15 days the presentation of a work permit or its application is necessary.The visa is usually valid 365 days, the right of residence has to be renewed every 90 days by visa run or announcement to the immigration authorities as explained above.
The Non Immigrant ED Visa concerns pupils and students, some language schools will do.The statement of admission to a Thai school is obligatory.